Text Marketing and Automation Campaigns for BigCommerce
Grow your BigCommerce business with SMSBump. Boost ROI and recover revenue with effective text marketing campaigns and automations
Install for Free
Book a Demo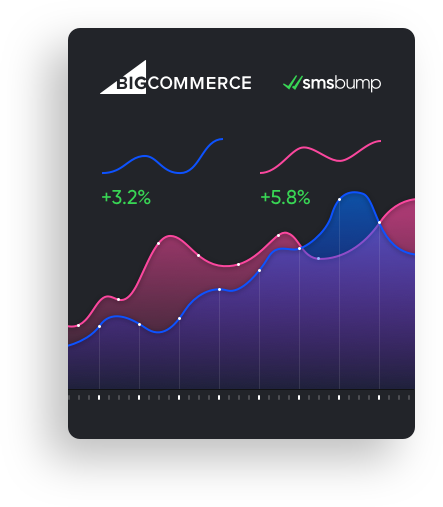 Built for TCPA, CTIA and GDPR Compliance
SMSBump is built for compliance with the international law and text marketing regulations. Every BigCommerce merchant is guided through the compliance process and offered assistance in setting everything up.

SMS Marketing Automation
Set your SMS marketing on autopilot.
Optimize your efforts by sending automated messages triggered on customer's actions. Keep your customers informed about their purchase with order confirmation and shipping update SMS notifications.
Boost your sales and ROI with powerful remarketing automations that reactivate customers who haven't shopped in a while or left their carts before making a purchase.
Learn More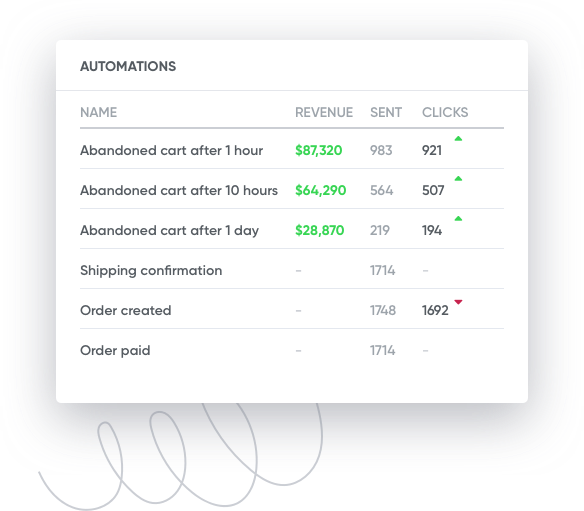 SMS Marketing Campaigns
Launch effective SMS marketing campaigns that convert.
Personalize your text for each recipient, embed discounts and add branding to your links to craft the perfect SMS marketing campaign directly to your customer's fingertips.
Grab the attention of your customers with free GIFs and high-res Pexels stock photos. Select the right audience and timing to boost your sales.
Learn More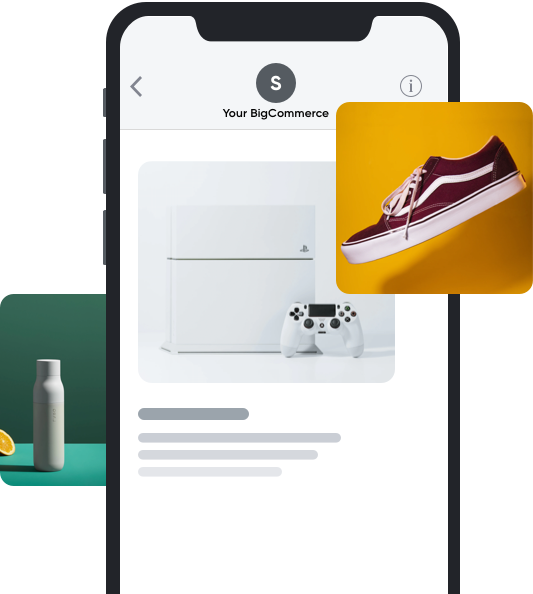 SMS marketing is amazing! Open rates are phenomenal, SMS costs are super cheap, ROI is insane. My go-to app is SmsBump. 100% recommended.

Felix Page

Segmentation
Create advanced segments or better targeting and text personalization.
Use customer behavior, product interests and location to build highly-targeted segments that will guarantee the success of your text marketing campaigns. Use narrow segmentation to make each recipient feel like their notification is addressed to them personally.
The segments are dynamic, so you set them only once and they will auto-populate every time a customer matches the selected criteria. You can create very detailed segments because there is no limit on the number of conditions you set.
Learn More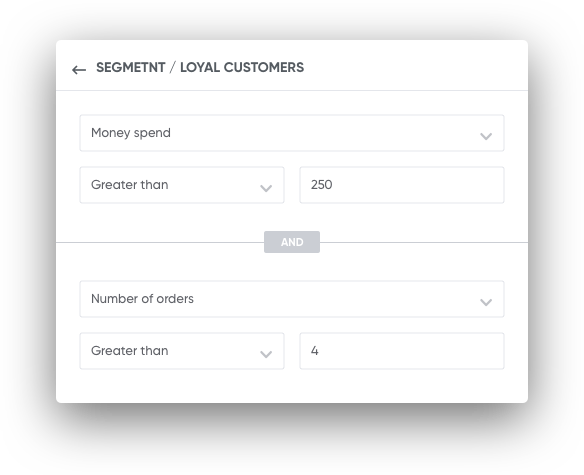 I wish I discovered this app a long time ago because it would've definitely made me a lot more money!.

Baird Business

Subscribers
Grow SMS subscribers with custom popups and signup forms.
SMSBump offers multiple ways to grow your text marketing contact list. With the form editor you can customize a site popup, floating widget or an embedded form and add them to your store. Set up a branded opt-in keyword so customers can sign up for your next marketing promotions.
The form editor also allows you to edit the text, font, colors, buttons, even the background so they match the style of your BigCommerce store.
Learn More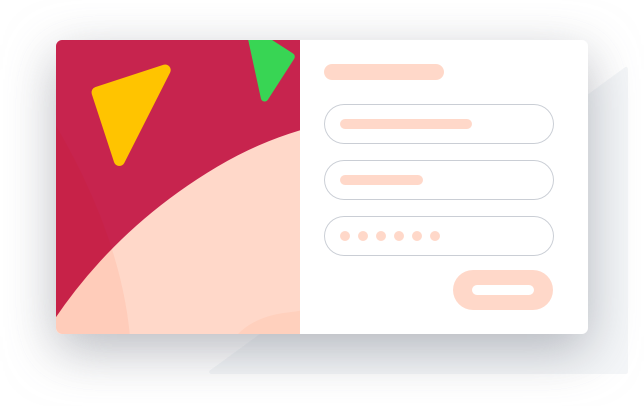 Analytics
Measure and boost the impact of your text marketing campaigns.
Keep all key metrics at sight with real-time analytics. Stay in the know about your text marketing performance with revenue, ROI and orders reports.
Understand the impact of each marketing and automations message you send with detailed reporting. Track sent texts, clicks and conversions to measure the success of your campaigns.
Learn More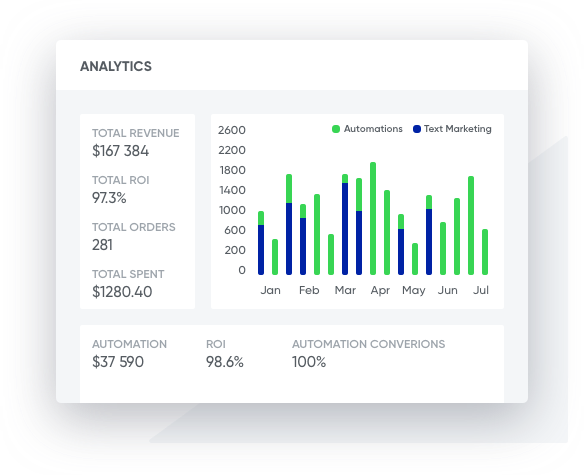 One of my favorite apps I use on all my stores. Absolutely worth it!.

Xtreme eCom

Conversations
Keep in touch with your customers with SMS Chat.
Enable the Chat feature in SMSBump to receive replies from your customers in the app. Make the communication more personal and convenient for recipients by allowing them to text you back after they've received their purchase or in case they have additional questions.
Supercharge your customer support by connecting the Chat to Gorgias, Slack or Zendesk and let any reply open a support ticket directly in your helpdesk.
Learn More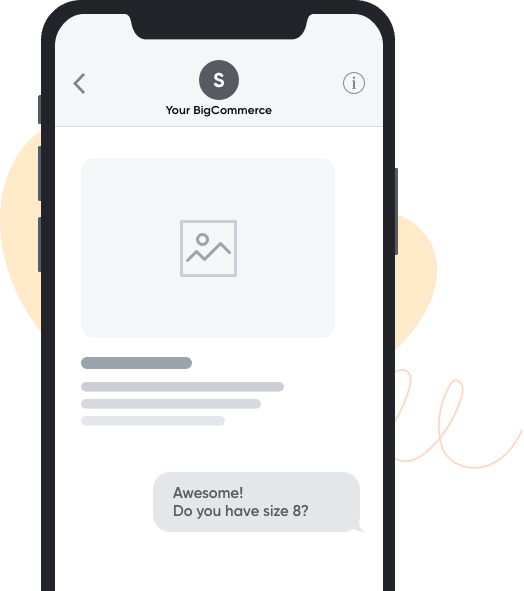 3.5 Stars
17 000 Users trusted us with their SMS marketing
Start winning with SMSBump today.
SMSBump merchants have been achieving unbelievable ROI and conversion rates, so get started with your free credits to test your texting skills!
Install SMSBump for Free
Let our reviews speak for themselves!
More and more BigCommerce merchants are discovering the untapped potential of SMS marketing.
"
"It just works 🙂 Great added value for customers."
Mamke
"
"I love the concept well see how it goes... fingers crossed."
Ventura Fresh Fish
"
"Awesome app. Great support. Easy setup and the automated transaction based texts work."
IMSOALPHA
Definitely a game changer for me and now I don't even build any stores out without incorporating SMSBump! Love it!

Brandon Billett
Start growing today
Sign up today and join 90 000+ eCommerce businesses making it big with SMSBump