TCPA & CTIA Compliance
This guide is designed to help you use Yotpo SMSBump in compliance with the Telephone Consumer Protection Act ("TCPA") and the CTIA's Short Code Monitoring Handbook and Messaging Principles and Best Practices (collectively, the "CTIA guidelines").
Table of Contents
Capturing Subscriptions During Checkout

Capturing Subscriptions through Forms

Capturing Subscriptions Via SMS Keyword
Text messaging can be a powerful customer engagement tool. But United States laws and industry rules impose a number of requirements on commercial use of text messaging to protect individuals from unwanted messages. The primary frameworks governing marketing text messages in the United States are the TCPA, which is a federal law, and the CTIA guidelines, which are published by the CTIA, a wireless communications industry trade association. While these frameworks specify a number of requirements, at a high level, they require organizations to:
- Explain to consumers what messages they are agreeing to receive and how they can opt-out;

- Obtain the prior, express written consent of the consumer to send them marketing text messages;

- Honor opt-out requests sent through any channel; and

- Refrain from sending messages during the "quiet hours" of 9 p.m. to 8 a.m. in the message recipient's time zone.
Organizations that violate the TCPA face private lawsuits and penalties of up to $1500 per message. Violations of the CTIA guidelines can result in consumer complaints, your messages being flagged by spam blockers, and decisions by telecom companies to audit your practices and/or terminate your messaging campaigns if they utilize shortcodes. As such, compliance with the TCPA and CTIA is vital.
This guide highlights steps that you can take when using Yotpo SMSBump to facilitate your TCPA and CTIA compliance efforts.
But be aware that these steps are not sufficient to ensure TCPA and CTIA compliance. Furthermore, this guide does not address other laws that may apply to your messaging campaigns, such as laws in other countries or state laws that have more stringent "quiet hours" during which you may not send messages. You should consult with your own legal counsel on how TCPA, the CTIA guidelines and other requirements apply to your business and what you need to do to comply with them. We provide this guide "as is" and undertake no obligation to correct or update it. You should not rely on this guide as legal advice. We reserve the right to change this guide at any time without notice.
Follow these steps to capture subscriptions during checkout:
Updating Your Privacy Policy
Please note that, if you haven't already done so, Shopify will require you to set up your terms of service and privacy policy in your legal settings for your store to be fully compliant. In order to do it, click on the link in the blue box below the checkbox, or go to your Shopify Admin → Settings → Policies and insert the full compliance text in the Terms of Service and Privacy Policy sections from the button link below.
How to update your Terms of Service and Privacy Policy texts
Set Up Checkout Opt-In

Step 1. Go to Shopify Settings and click on Checkout where you will be able to edit your checkout process.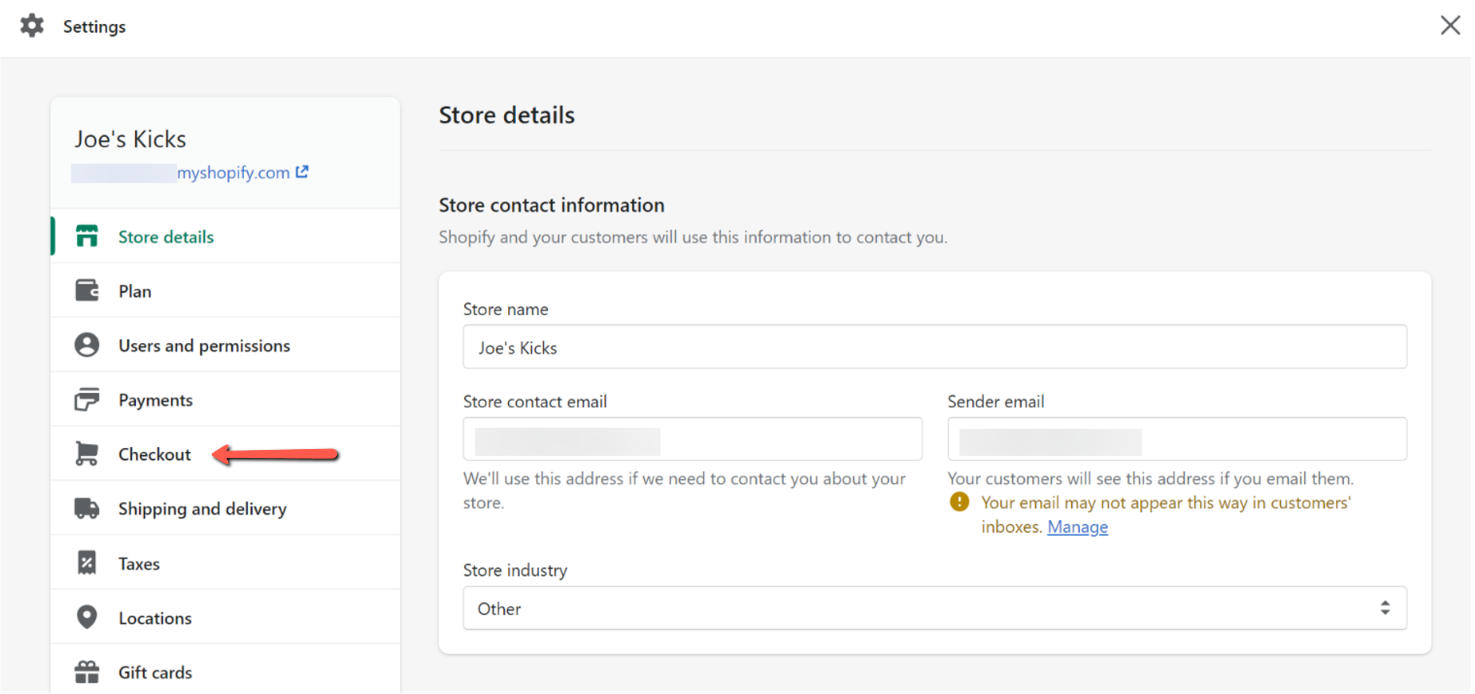 Step 2. To add a sign-up checkbox to your checkout, in the Marketing consent section, check Show an option to subscribe at checkout.

Step 3. Click Save.
Step 4. Customize checkbox
From your Shopify Admin Settings go to Online Store → Themes → Actions → Edit Languages → Checkout & System.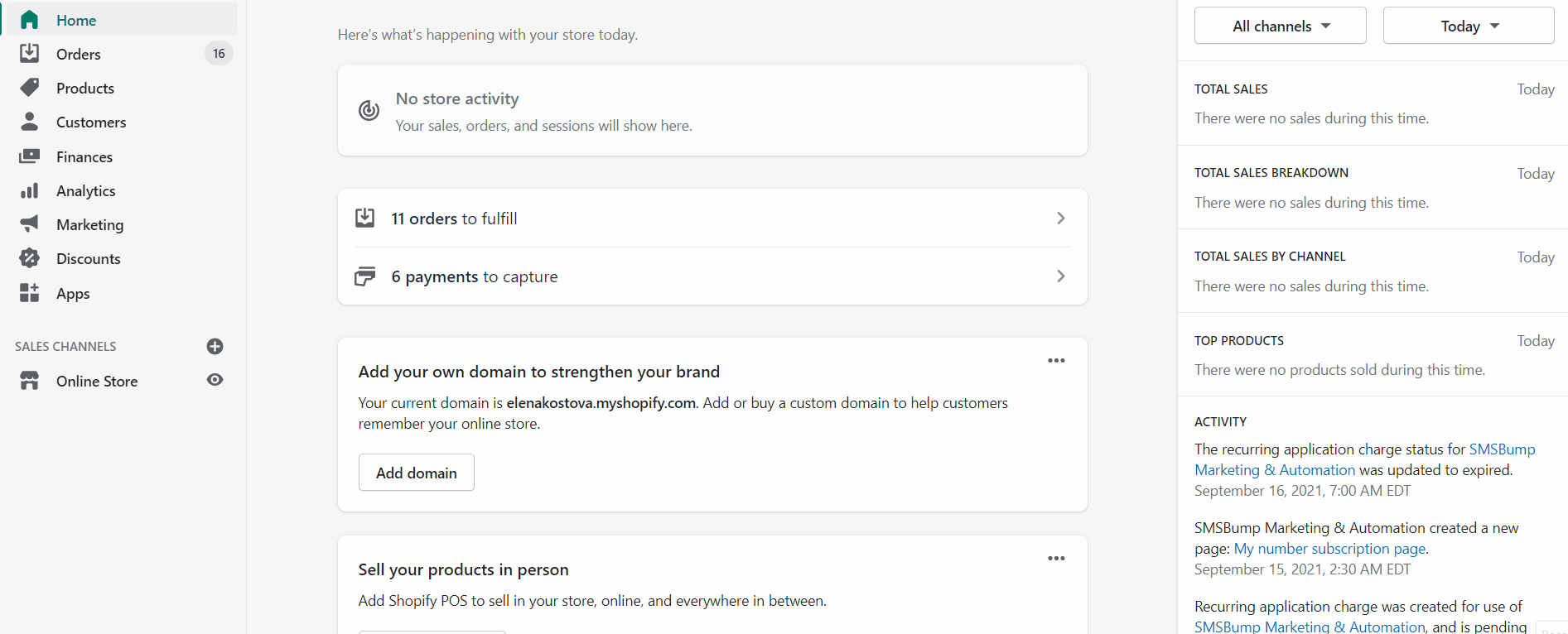 Type "sms" in the Filter items bar to quickly locate the related fields.

This is where you get to customize your checkout checkbox. You can fill in:
The "accept SMS checkbox" label message: i.e., Text me with news and offers.

Privacy policy: leading to the Privacy Policy compliance text in the Legal section of your Shopify Admin.

Terms of service: leading to the ToS text in the Legal section of your Shopify Admin.

Description html: feel free to use the preset compliance text or edit it to better reflect your brand tone of voice.
"By signing up via text you agree to receive recurring automated marketing messages and shopping cart reminders from [Brand Name] at the phone number provided. Consent is not a condition of purchase. Reply STOP to unsubscribe. HELP for help. Msg frequency varies. Msg & Data rates may apply. View Privacy Policy & ToS".
How it looks in the admin panel: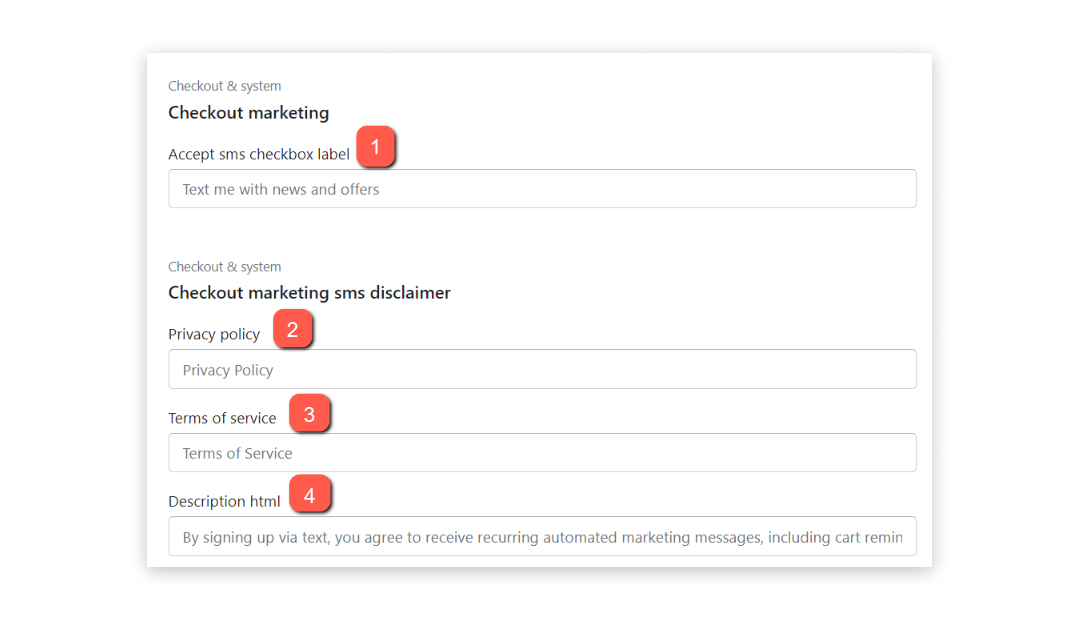 How it looks on your checkout page: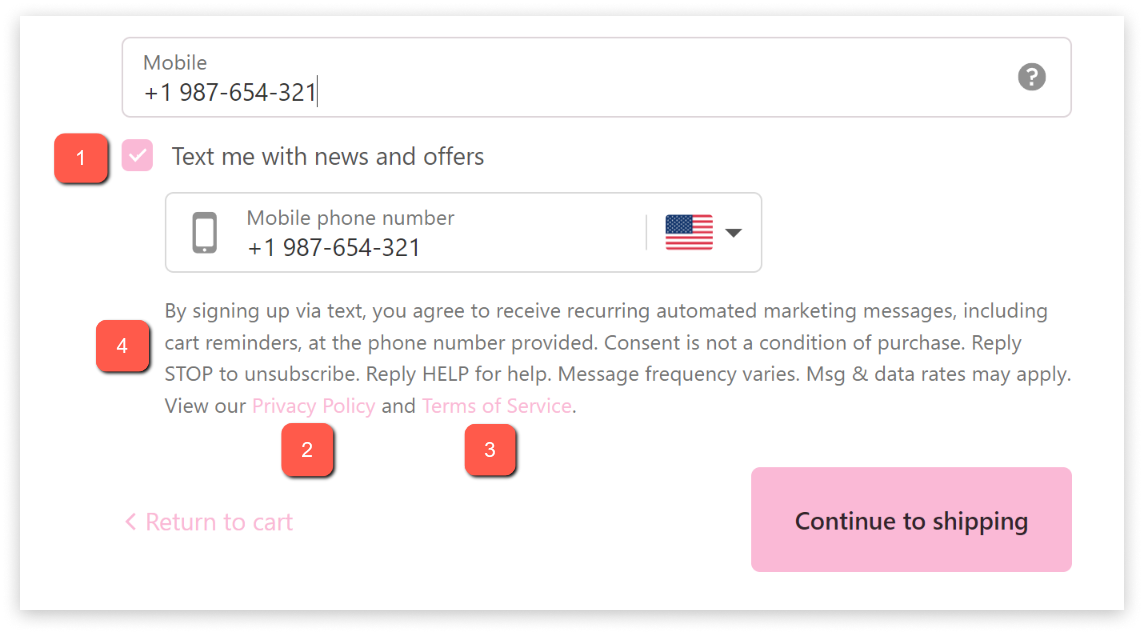 Customers can now choose a different phone number - other than the one provided for shipping purposes.
Keep in mind that for the SMS marketing subscription preference to be saved, the customer needs to complete the checkout and finish their order. If the customer doesn't complete the checkout process, they won't be signed to your text marketing services, and no SMS automations or flows will be triggered.
If you have followed all the steps so far, your checkout page should look like this: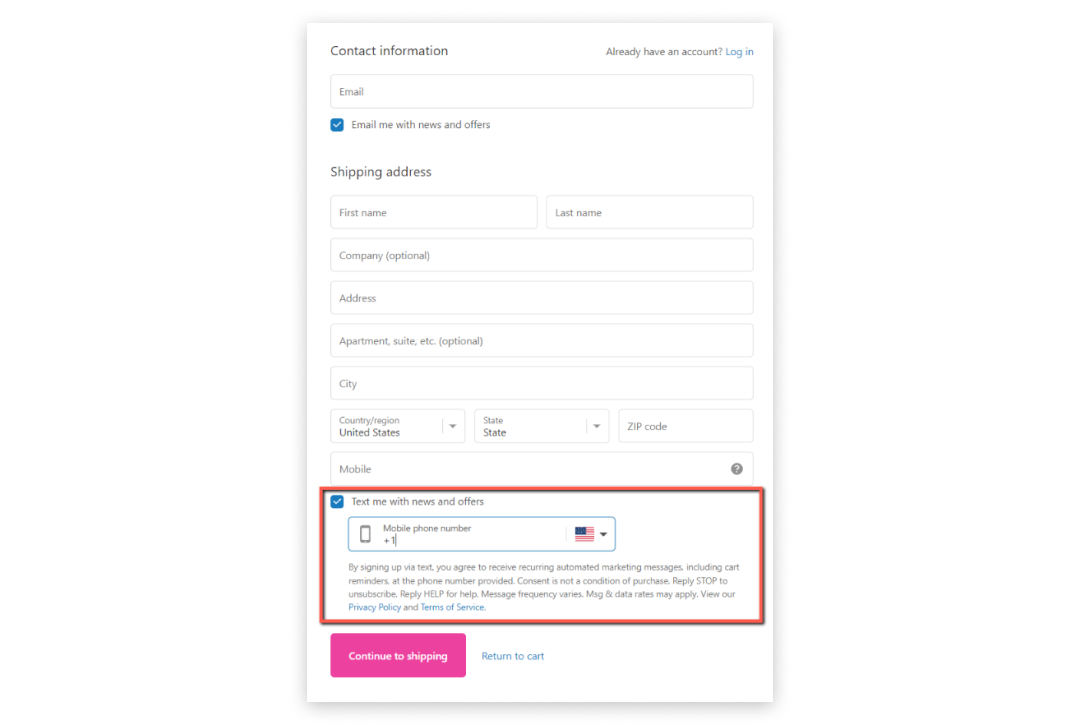 Important:
- If your customers text back STOP, they will successfully opt-out to text marketing.

- Recurring message programs must display opt-out instructions at program opt-in and at regular intervals in content or service messages, at least once per month.
Set Quiet Hours
1. Go to Apps -> SMSBump Marketing and Automation by SMSBump. Select Settings and scroll to the Quiet hours field. Set it to Enabled and set the quiet hours for your area The recommended settings are From 21:00 (9 PM) to 8:00(8 AM).
2. Confirm the changes by clicking the Save button at the bottom.
Another way to invite customers and visitors to subscribe to your deals and news is through subscription forms. These could be popups, embed forms, or floating buttons.
For any type, Shopify store owners can choose between the following subscription options:
Double opt-in method (recommended) - Customers will receive a confirmation SMS after entering their phone number in the subscription form. In order to subscribe, they have to click on the link in the SMS. Otherwise, they will be placed in the Not confirmed contacts section of your Subscriber Lists.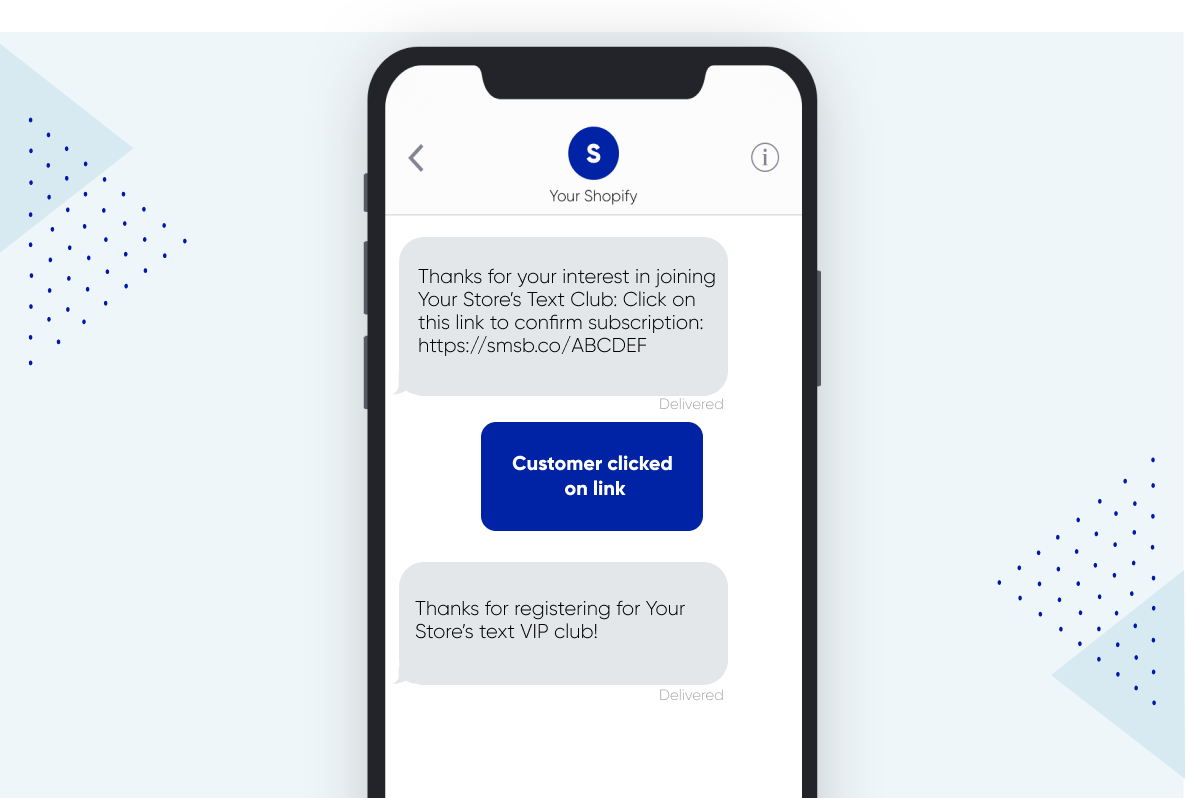 Single opt-in method – Customers will be subscribed after entering their phone number in the subscription form.
Mobile phone quick subscribe - You can allow visitors from the U.S. or Canada to subscribe to your text marketing without entering their phone number, but by simply double-clicking on the pop-up. Note that this feature is only available for the mobile version of the pop-up.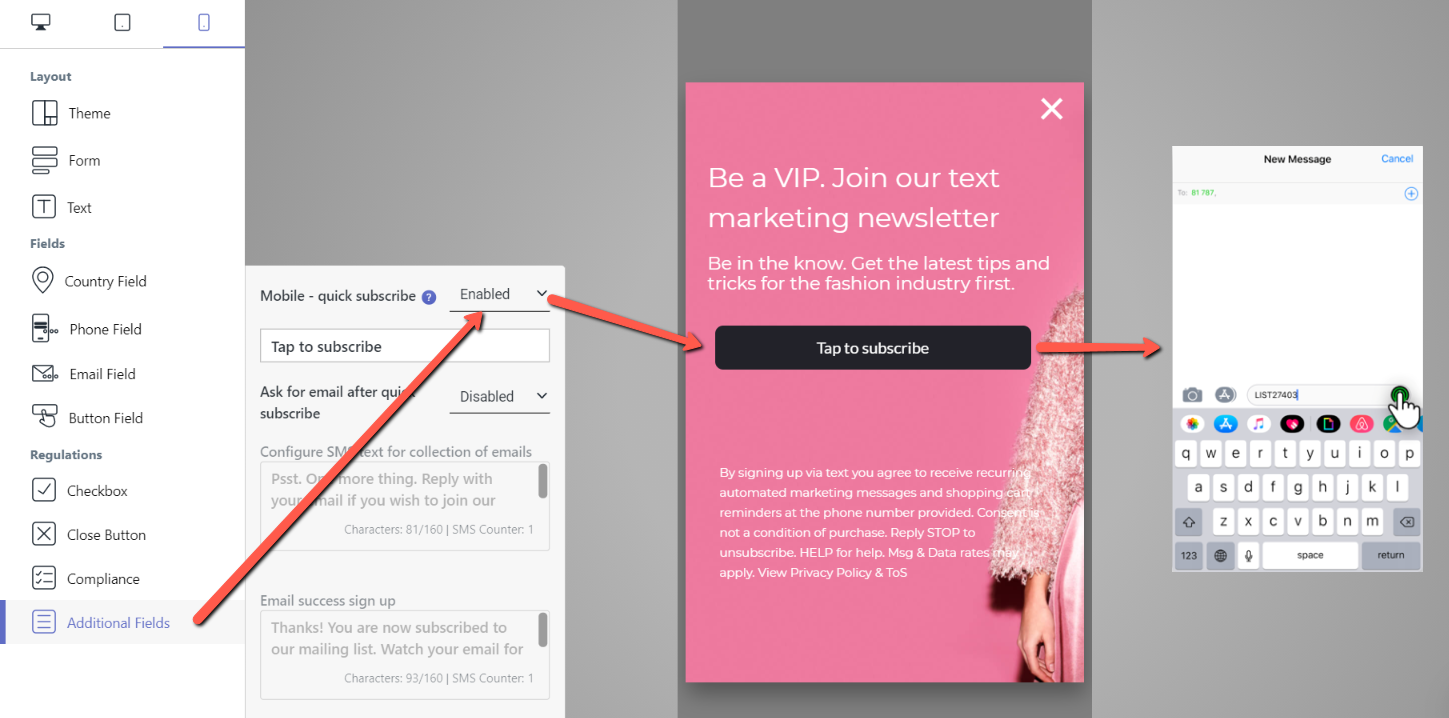 To set up the subscription form consent field, you need to go to the Regulations section in your Subscription form builder and click on the Compliance submenu. The copy of the text is pre-set and available in a few different languages - to make sure it meets all legal requirements. You can also add hyperlinks to Privacy Policy and Terms of Service, so they link to a relevant document on your store.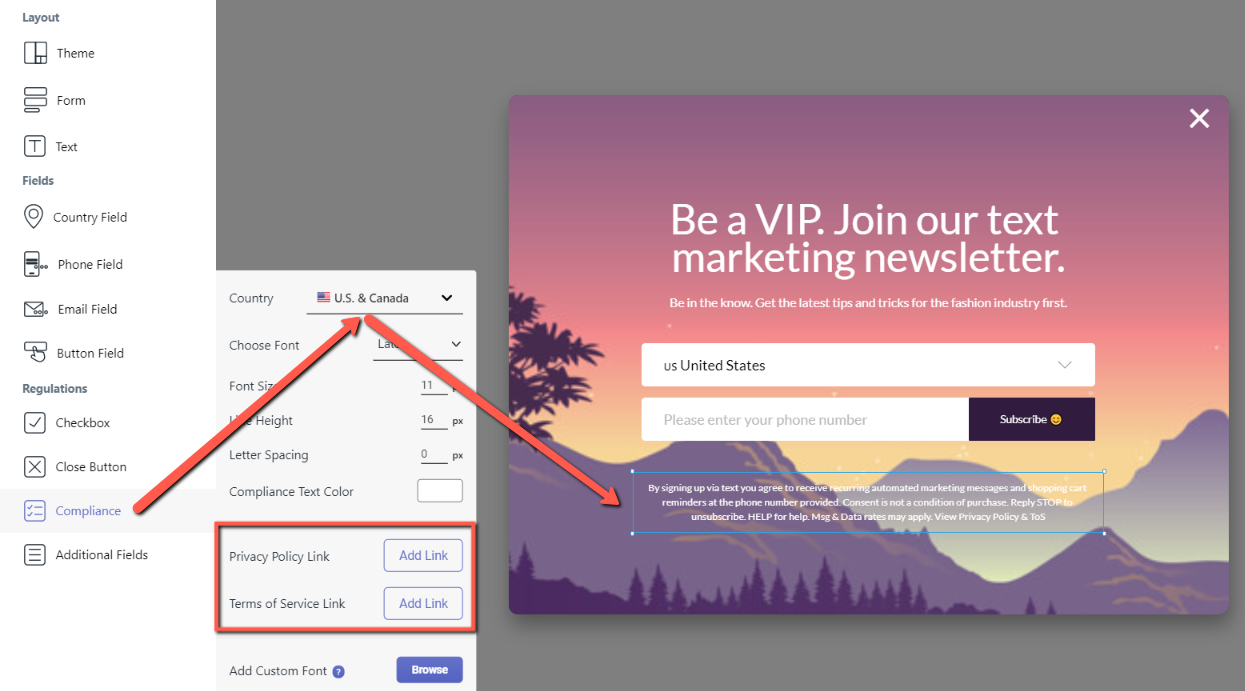 Important:
Yotpo SMSBump reserves the right to block messages to contacts who have not given prior express written consent to receive your messages.
In the world of SMS marketing, a keyword is a word that can be texted from a user's mobile device to an SMS short code. Keywords send a signal to the short code about the SMS marketing campaign your users are trying to interact with.
Pick a catchy keyword that is relevant to your brand, is easy to remember, and doesn't contain any special symbols.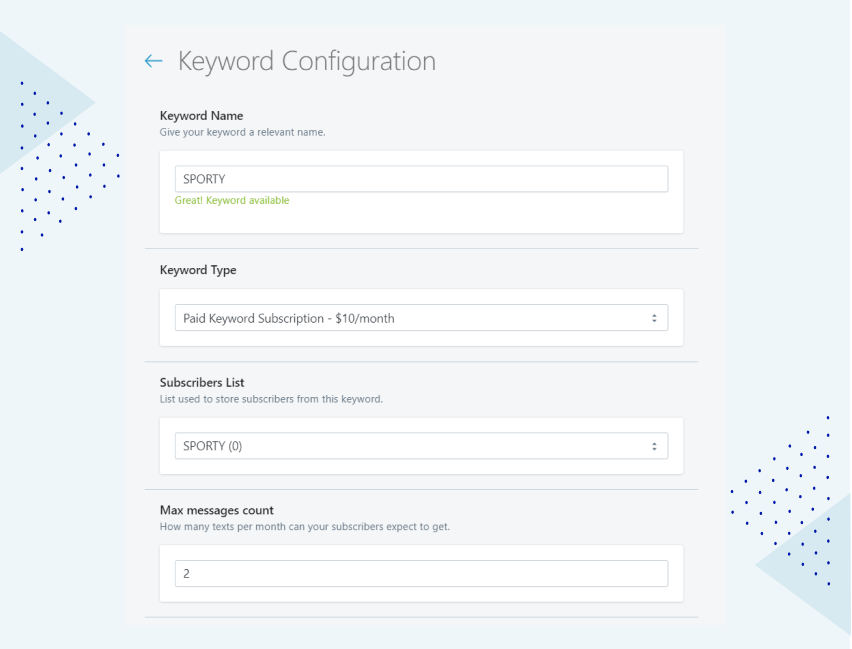 For complete guidelines on how to pick out the best and most relevant keyword for your brand refer to How To Grow Your Subscribers In Shopify With SMS Keywords.
Make sure to always include the following text after editing the bracketed placeholders as appropriate and removing the brackets:
By texting [KEYWORD] to [SHORTCODE] you agree to receive automated marketing text messages from us about our products and services at the phone number you provided when you subscribed, and that the messages may be sent via automatic telephone dialing system or other technology. Message frequency is recurring. Consent is not a condition of purchase. Message and data rates may apply. Reply STOP, END, CANCEL, UNSUBSCRIBE or QUIT to opt-out and HELP for customer support. You may receive an additional text message confirming your decision to opt-out. You understand and agree that attempting to opt-out by any means other than texting the opt-out commands above is not a reasonable means of opting out.
Important:
- Consent is not a condition to purchase. Customers cannot be forced to subscribe to your text marketing service when they make a purchase.

- Replace [KEYWORD] and [SHORTCODE] with the actual keyword and shortcode

- Replace [CompanyName] with the name of your company

- If you call your terms "Terms of Use" and/or "Privacy Policy" something else, replace those references with the applicable title(s).

- Add hyperlinks to [Privacy Policy] and [Terms of Service] so they link to the relevant document
Refer to our blog post for more great tips on how to increase subscribers by implementing SMS keywords.
You are required to promptly honor opt-out requests made by any reasonable means, which may include requests made by email, text messages that do not comply with your exact opt-out instructions, and oral requests made to your employees or call center staff. Even if your Terms of Service define the manner in which message recipients must opt-out, you should make every effort to honor all opt-out requests regardless of the manner in which you receive them. It is your responsibility to monitor your communications with message recipients to determine if they have opted out.
You must honor all opt-out requests for a period of five years from when the request was received. Under the TCPA you must also maintain a Do Not Call list with the name and phone number of each person who has opted-out and ensure that you do not send text messages or make telemarketing calls to those individuals via Yotpo SMSBump or otherwise. You should update your Do Not Call list regularly to ensure that it reflects all individuals who have opted out in response to messages sent through Yotpo SMSBump, which you can export from your Yotpo SMSBump admin in Shopify. Under Lists and Segments, select Unsubscribed and then click on Export List. You will be presented with two export options, depending if you want to do a full export, which will contain all information related to the unsubscribed users, or partial, containing just their phone number.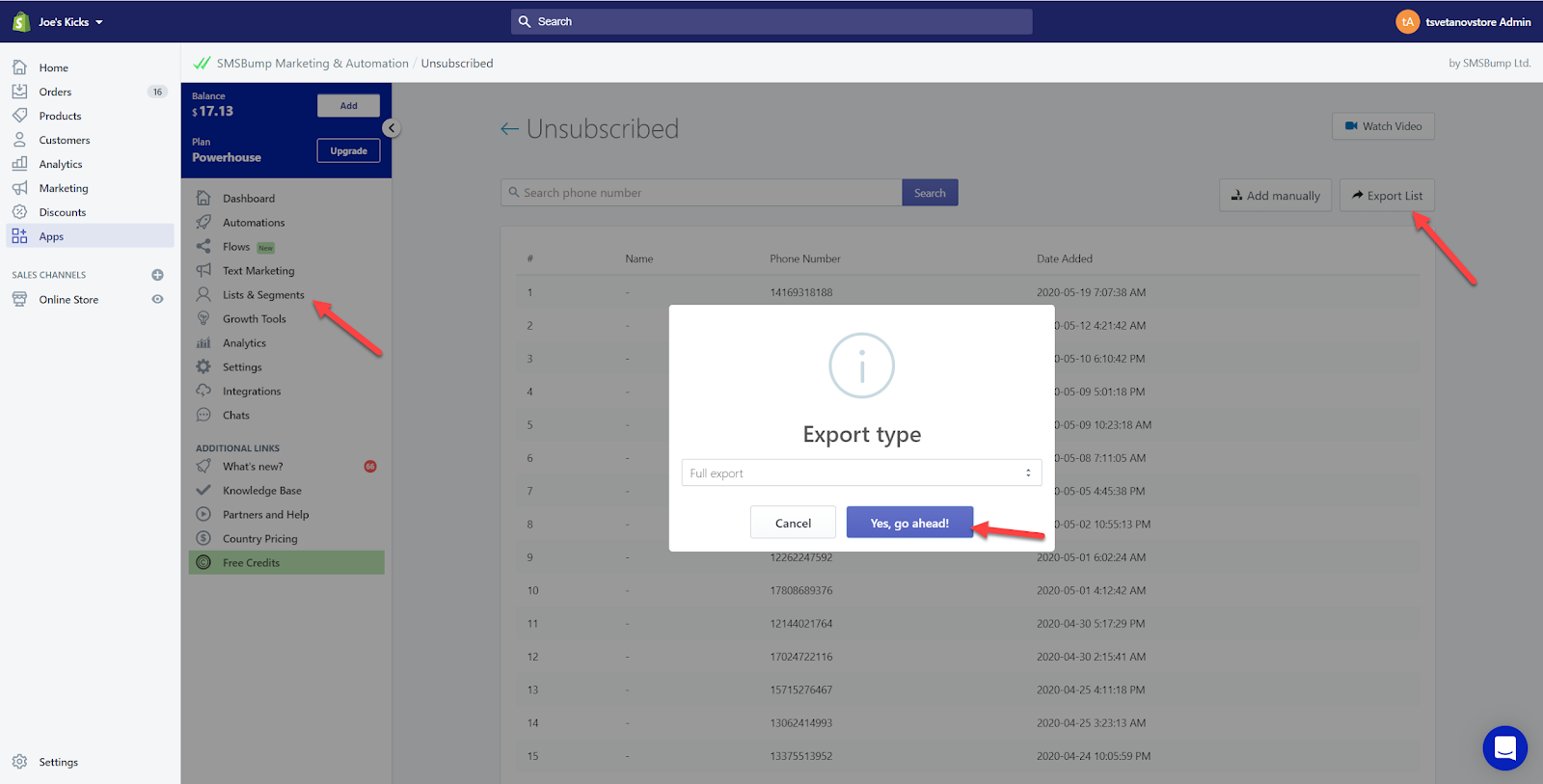 Last Modified: Apr 26, 2022